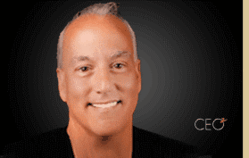 This week's spotlight is on Anthony Cirillo a prolific writer, public speaker, elder care advocate, and widely recognized inspiration to the millions of seniors nation wide. His history with elder care and public speaking has given him the knowledge and ability to spread his knowledge and advice throughout the country being recognized by many national organizations.
Anthony started his career as a producer for CBS-TV in Philadelphia.  He uses those skills developed early in his career when he appears on radio and TV as an expert in aging and healthcare including: the Carolina Business Review, Charlotte Today, CBS-TV Charlotte, NBC Jacksonville, WB in Tampa, and Ageing with Attitude; just to name a few. Many radio appearances have include, but are not limited to: WS Radio, Age Wise Living, Coping with Caregiving, Charlotte Talks, University of South Dakota Elderlaw Forum, First Talk Hickory, and more. 
As a Fellow of the American College of Healthcare Executives, Anthony consults with healthcare organizations globally. He is the About.com guide to assisted living and a member of the board of CCAL, the Consumer Consortium for Person-Centered Living dedicated to improving the lives of seniors. And as a Healthcare Channel Partner for CEO2, he helps organizations lead from the heart. Anthony knows the ins and outs of healthcare delivery and is currently working with the National Council on Aging on their Self Management Alliance.

As an experienced thought leader in the healthcare industry, he knows how to navigate that industry. As someone who spends thousands of hours a year with seniors and caregivers, he understands consumer perspective and needs.
Anthony shares that knowledge with consumers in many ways. Anthony is a prolific writer, having written hundreds of blogs and articles. In 2011, Anthony wrote two of the top three blogs on Hospital Impact. In addition, he is often cited in the press including wide-ranging publications such as USA Today, Fierce Healthcare, CBS Interactive, and Business Journal publications. His blog, Who Moved My Dentures and corresponding video blogs help consumers understand the healthcare system while imparting ways to live a quality life. The blog is listed as one of the top boomer blogs by AllTop and feeds to other health sites including Dr. Oz's Sharecare, contributing to Anthony's online Klout influence that tops 60. His book of the same name dispels myths about aging.
Anthony fell into a duty and activism for elders when he started performing in nursing homes. A gifted singer-performer, he has been to Nashville to record and has sung around the country. He uses his performing gifts in his keynote speeches and press engagements.
Anthony brightens the lives and promotes the quality of life and the dignity of caregivers and seniors. And he is an outlet that helps businesses reach and connect to boomer and senior audiences. If you would like to learn more about Anthony, his events, speaking engagements and upcoming endeavors be sure to visit his website http://anthonyssong.blogspot.com/.