Oregon boasts one of the most diverse geographies of all the states of the U.S. The Cascade Mountains provide rugged, beautiful scenery. The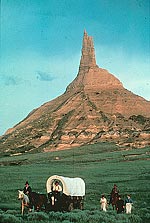 Willamette Valley, home to Portland and bordering the coastline, includes rich, fertile farmland. Wherever you choose to retire in Oregon, you're sure to look out on a beautiful view. An array of senior care communities offer independent, senior assisted living and specialized, dedicated care for residents with Alzheimer's, dementia and other advanced health issues. Whether independently owned or part of a managed group of assisted living homes in Oregon, the communities in this Top Assisted Living Facilities list offer trustworthy, competent, often award-winning care while fostering the residents' individuality and independence. Service and amenities such as dining, healthcare and medication management, hospitality, transportation and social activities are designed to promote active, enjoyable retirement living.
Assisted Living Badges:
Did you make out list? Add one of our top assisted living facility badges to your website.
Jump to: Website Badges

Wondering how we came up with our list? Read criteria for creating our list of top assisted living facilities.
---
In alphabetical order, here are the Top Assisted Living facilities in Oregon.
The Amber, Clatskanie
365 SW Bel Air Drive
Clatskanie, OR97016
(503) 308-4088
While the staff at the Amber in Clatskanie focuses on the health and well-being of residents, those residents are free to pursue retirement to its fullest. The Amber boasts one of their strengths to be a very high staff-to-resident ratio, which leads to a low turnover rate. The community, a place where residents can live in private apartments with their own furnishings, truly becomes a family for those who live there, and the staff who cares for them.
Arbor Place Senior Community
3150 Juanipero Way
Medford, OR 97504
(541) 773-5380
"Life is good" they say at Arbor Place Senior Community in Medford. From the high ceilings, natural light and comfortable common areas to the outdoor gardens and cozy fireplaces, the environment is second-to-none. And from the amount of doctor and family referrals, plus a 95 percent satisfaction rating from the residents themselves, Arbor Place Senior Community is one to check out when you're considering senior living options.
Aspen Ridge Retirement Residence
1010 NE Purcell Boulevard
Bend, OR 97701
(541) 633-7324
Positioned just minutes away from Highway 20 and Highway 97, Aspen Ridge Retirement Residences is nearby medical offices, restaurants and shopping as well as PilotButteState Park. With residences that include independent cottages, retirement living, assisted living and memory care, adults in all stages of retirement find amenities, activities and an open, engaging community.
Avamere at St. Helens
2400 Gable Road
Saint Helens, OR 97051
(503) 366-8070
Awarded for their quality by the American Health Care Association (AHCA), Avamere at St. Helens offers cottage-style senior communities, assisted living apartments and specialized dementia and Alzheimer's care. Spacious apartments, a wide range of activities and access to 24-hour nursing care contribute to the high quality of life that Avamere at St. Helens residents enjoy every day. Positive testimonials from residents and their families recognize a job done well for the seniors who call Avamere at St. Helens home.
Bayberry Commons Assisted Living and Memory Care
2211 Laura Street
Springfield, OR 97477
(541) 603-9258
Each person at Bayberry Commons Assisted Living and Memory Care is encouraged to follow four basic goals: to be independent, to maintain family and community connections, to continue a pursuit of lifelong skills and interests and to expand one's horizons through sharing and engaging in new experiences. All in a community providing compassionate, professional personal and medical care, Bayberry Commons ensures a comfortable and meaningful retirement.
Callahan Village & Cottages
1801 Garden Valley Boulevard
Roseburg, OR 97471
(541) 36-2607
Independent cottages and assisted living apartments make up the quaint village-like community of Callahan Village & Cottages in Roseburg. Whether you remain nearby and enjoy a morning exercise class, lunch with friends and afternoon tea, or you venture into Roseburg for medical appointments, shopping or restaurants, living at Callahan Village & Cottages makes life exciting. Join a project, volunteer or get involved in fundraising. Turn around and there's a qualified, caring staff ready to attend to your needs as well.
Cambridge Terrace Assisted Living Community
2800 14th Avenue SE
Albany, OR 97322
(541) 928-9494
Cambridge Terrace Assisted Living Community in Albany, like the other communities operated by Bonaventure Senior Living, focus on giving their residents choice, independence and the feeling of home. They call it "Retirement Perfected," and it means new friends, quality of life, amazing events, exceptional food, beautiful community and a talented team. Ninety-six percent of residents agree that a Bonaventure-owned community is a caring, lively and comfortable place to live.
Dorian Place Assisted Living Facility
375 North Dorian Drive
Ontario, OR 97914
(541) 889-8545
Relaxing and inviting, the atmosphere at Dorian Place in Ontario makes friends want to chat, families enjoy a visit and residents slow the pace and read a book. That's not to say life needs to slow down. Amenities at Dorian Place include meals, supervision and housekeeping services, but also a wide variety of social activities and events that address the mind, body and spirit of each resident.
Farmington Square Senior Living
960 Boone Road SE
Salem, OR 97306
(971) 208-7671
Farmington Square Senior Living is an arrangement of small homes in a campus setting, offering a comfortable and intimate living environment. They offer award-winning Alzheimer's programs, a home-like approach to assisted care and professional support for the social, emotional and physical needs of each community member.
Gillman Park Assisted Living
2205 Gilman Drive
Oregon City, OR 97045
(503) 563-4764
Gillman Park Assisted Living in OregonCity offers 102 apartment-style assisted living units, both private and semi-private occupancy. More than a place to live, GillmanPark is a place where staff is devoted to providing excellent caregiving to ensure residents are happy, comfortable and experience personal growth. Days are busy with bingo, crafts, exercise classes and friends, and professional help is on standby along the way.
Hermiston Terrace
980 W. Highland Avenue
Hermiston, OR 97838
(541) 567-3141
The staff at Hermiston Terrace, operated by Emeritus Senior Living, works on the promise that they will treat each resident as they would treat their own loved ones. The cornerstone of Emeritus's service, that level of care is extended to Hermiston Terrace, in the small eastern Oregon town of Hermiston. Just minutes from downtown and only 35 minutes from Washington State, Hermiston Terrace is truly a part of the community, in which local healthcare professionals are near and accessible, allowing residents to truly and comfortably age in place.
Jennings McCall Assisted Living Center
2300 Masonic Way
Forest Grove, OR 97116
(503) 357-4133
The scope of care at Jennings McCall ranges from independent living to assisted living, progressive care and respite care. Their friendly, qualified staff includes on-site nurses, an in-house dentist, beauty stylists, food servers and front-desk staff. A visiting doctor provides regular care, and all residents benefit from housekeeping, delicious food and a schedule of interesting and engaging activities.
Neawanna by the Sea Senior Living
20 North Wahanna Road
Seaside, OR 97138
(503) 470-6215
A charming location for both active, on-the-go individuals or for those needing a little more help with day-to-day activities, Neawanna by the Sea Senior Living provides quality care, nutritious food and spectacular surroundings. Including sandy beaches and shopping, a well-stocked library and senior center, there are options for each resident to make retirement fulfilling and fun through personalized services.
Bayside Terrace

192 Norman Ave
Coos Bay, OR 97420
(541) 982-4035
Just minutes away from the serenity of the Pacific Ocean is Bayside Terrace Senior Living in Coos Bay. The staff feels that after spending a lifetime perfecting the art of living, your retirement years are your chance to enjoy it, and at Bayside Terrace, you don't have to do it alone. Offering amenities and healthcare services to supplement your preferred lifestyle within a month-to-month rental agreement with no buy-in fees, residents receive the best in choices and hospitality.
Pioneer Village
805 North 5th Street
Jacksonville, OR 97530
(541) 702-1804
Pioneer Village in Jacksonville provides a home-like setting for their residents. From independent living to assisted living, in-home care or respite care, the professional staff is there to help with daily tasks while you get the most out of every day. With a game room, fitness center, beauty/barber shop, library, theater room, café and more, PioneerVillage takes care of things you have to do, leaving the things you want to do.
Redwood Heights Assisted Living
4050 12th Street Cutoff
SE Salem, OR 97302
(503) 400-6447
Offering both retirement and assisted living services, Redwood Heights Senior Living recognizes that "sometimes all it takes to remain independent is a little help from day to day." With Medicare-certified on-site physical rehabilitation, occupational and speech therapy and monthly health screenings and blood pressure checks, independent residents can remain that way. Additionally, staff may step in to provide assistance with activities of daily living. All the while, residents are encouraged to be active, socially engaged and live a full life.
Silver Creek Senior Living
703 Evergreen Road
Woodburn, OR 97071
(503) 980-4119
With specialty programs and care for individuals with dementia, Silver Creek Senior Living, in the beautiful WillametteValley in Woodburn, offers a truly therapeutic and restful retirement location. Personalized care and service is at the heart of the Senior Living Team Member's purpose as they strive to provide stimulation, meaning, enjoyment and a healthy environment to their residents, from independent living to assisted living, to memory care residents.
SpringRidge at Charbonneau
32200 SW French Prairie Road
Wilsonville, OR 97070
(503) 925-4143
Taking up residence at SpringRidge at Charbonneau is like living in a French country manor, with its stunning architecture, well-tended gardens and attentive service to every fine detail. The staff ensures a full day of social, cultural and recreational activities to make every day interesting and engaging. Make use of the 27-hole golf course and tennis courts or settle into a comfortable chair and take in the surroundings.
Terwilliger Plaza
2545 SW Terwilliger Boulevard
Portland, OR 97201
(503) 299-4716
A community for residents 62 and older, Terwilliger Plaza, in the heart of Portland, offers luxury living in either The Tower or The Heights. Both customizable, and both supporting independent living with in-home services, rehab and wellness programs, the community is one that fully engages with the outside community, with members who donate over 6,000 hours each year to charitable and nonprofit organizations.
West Hills Village Senior Residence
5711 SW Multnomah Boulevard
Portland, OR 97219
(503) 245-7621
West Hills Village Senior Residence is a Platinum Service community managed by The Goodman Group. Developed to provide the best in senior care, the program was launched as a landmark customer service, with specially trained staff. The facility offers a variety of floor plans, ranging from studio to a two-bedroom with two baths. Assisted living services include scheduled transportation, an "anytime" restaurant, encouragement to host family and much more.
---
The Best Assisted Living Facilities in Nearby Cities
To find out about the best assisted living facilities in major Oregon cities, click on the links below.
---
The Best Memory Care Facilities in Nearby Cities
To find out about the best memory care facilities in major Oregon cities, click on the links below.
---
Best Assisted Living Facilities in Oregon
If you're one of the Oregon's assisted living providers that made our list and you'd like let others know about it, you can display one of our badges on your site. Simply copy the code beneath a badge and paste it onto your Website!
Badge #1
---
<a href="/2013/03/top-assisted-living-facilities-in-oregon/"> <img style="font-size: x-small;" src="/wp-content/uploads/2013/03/AL_WebButton_Oregon1.jpg" alt="Assisted Living Today Top Oregon Assisted Living Facility" /></a>
<a href="/">By Assisted Living Today</a>
---
Badge #2
---
<a href="/2013/03/top-assisted-living-facilities-in-oregon/"> <img style="font-size: x-small;" src="/wp-content/uploads/2013/03/AL_WebButton_Oregon2.jpg" alt="Assisted Living Today Top Oregon Assisted Living Facility" /></a>

<a href="/">By Assisted Living Today</a>
---